100% Pure Argan Oil
Regular price
$27.89 USD
Sale price
$15.99 USD
Unit price
per
Sale
Sold out
Organic Moroccan Argan Oil is the only ingredient in this bottle. This liquid gold is packed with vitamin E and omega-6 fatty acids. Relish the fresh feel of smooth hair, skin, and nails with our 100% pure, natural, and unrefined Organic Moroccan Argan oil. Our cold-pressed nourishing and moisturizing oil is made using only one ingredient - Argania Spinosa Kernel. It is packed in a travel-size 2 oz dropper bottle. This pure, conditioning oil is the perfect moisturizer, strengthener, and softener for not just your skin but also your hair and nails. It hydrates your skin by penetrating deep into your pores and locking in essential moisture, leaving behind a spotless youthful glow. - It can help in taming skin irritation and redness while its anti-aging properties help to reduce fine lines and wrinkles.*This Moroccan Oil helps reduce the appearance of wrinkles, to your body for moisture and to hair to reduce frizz.
Ingredient List:
Organic Argania Spinosa Kernel Oil
Share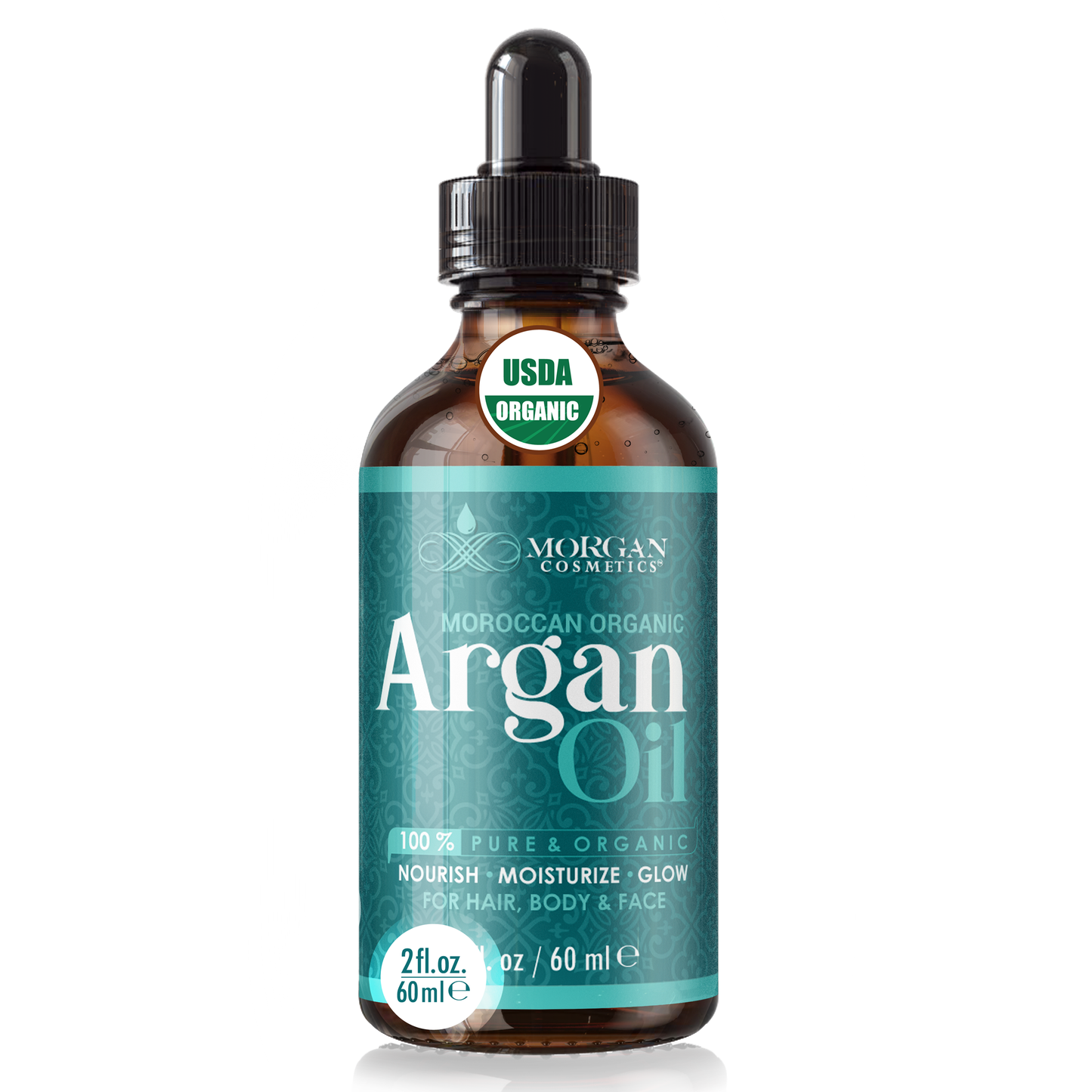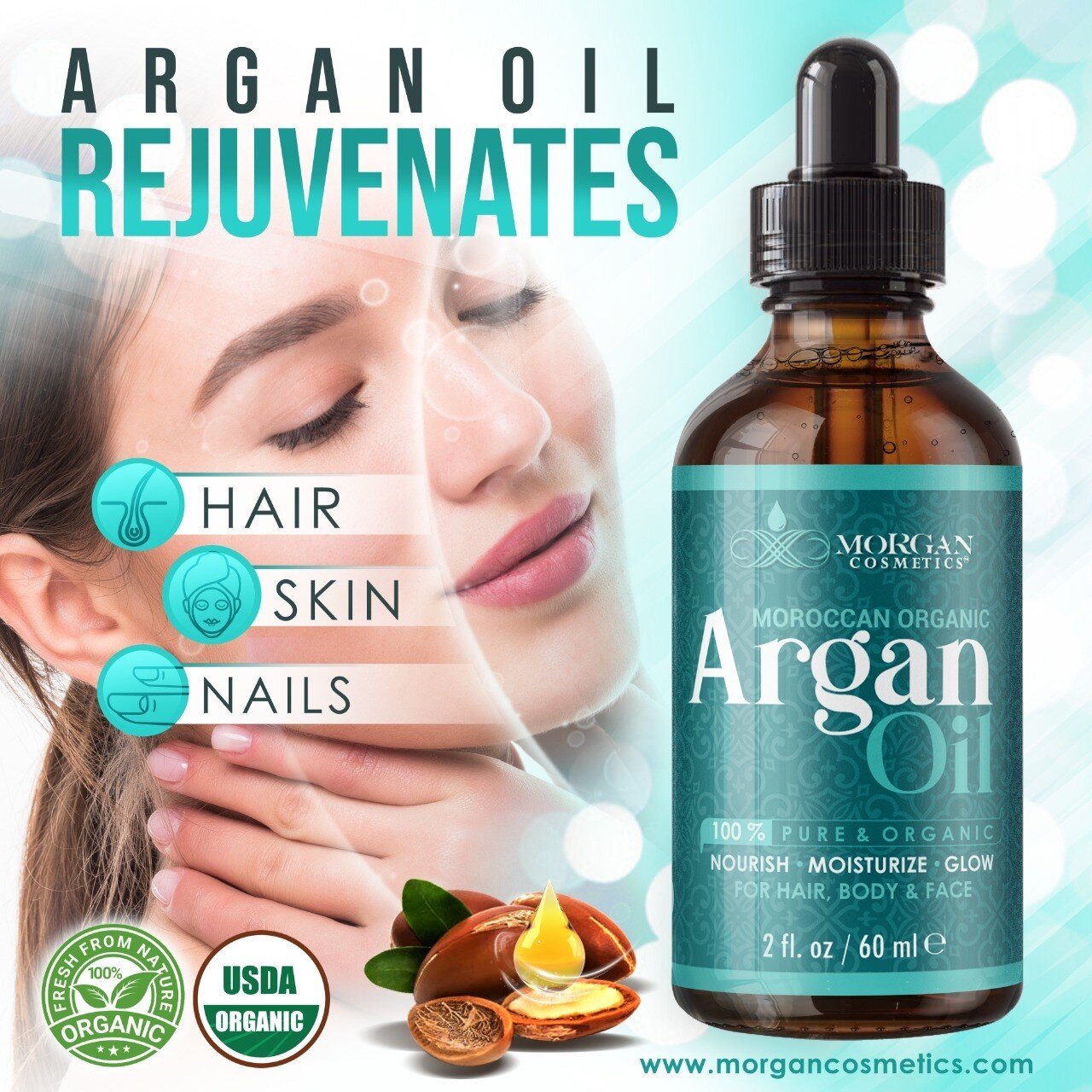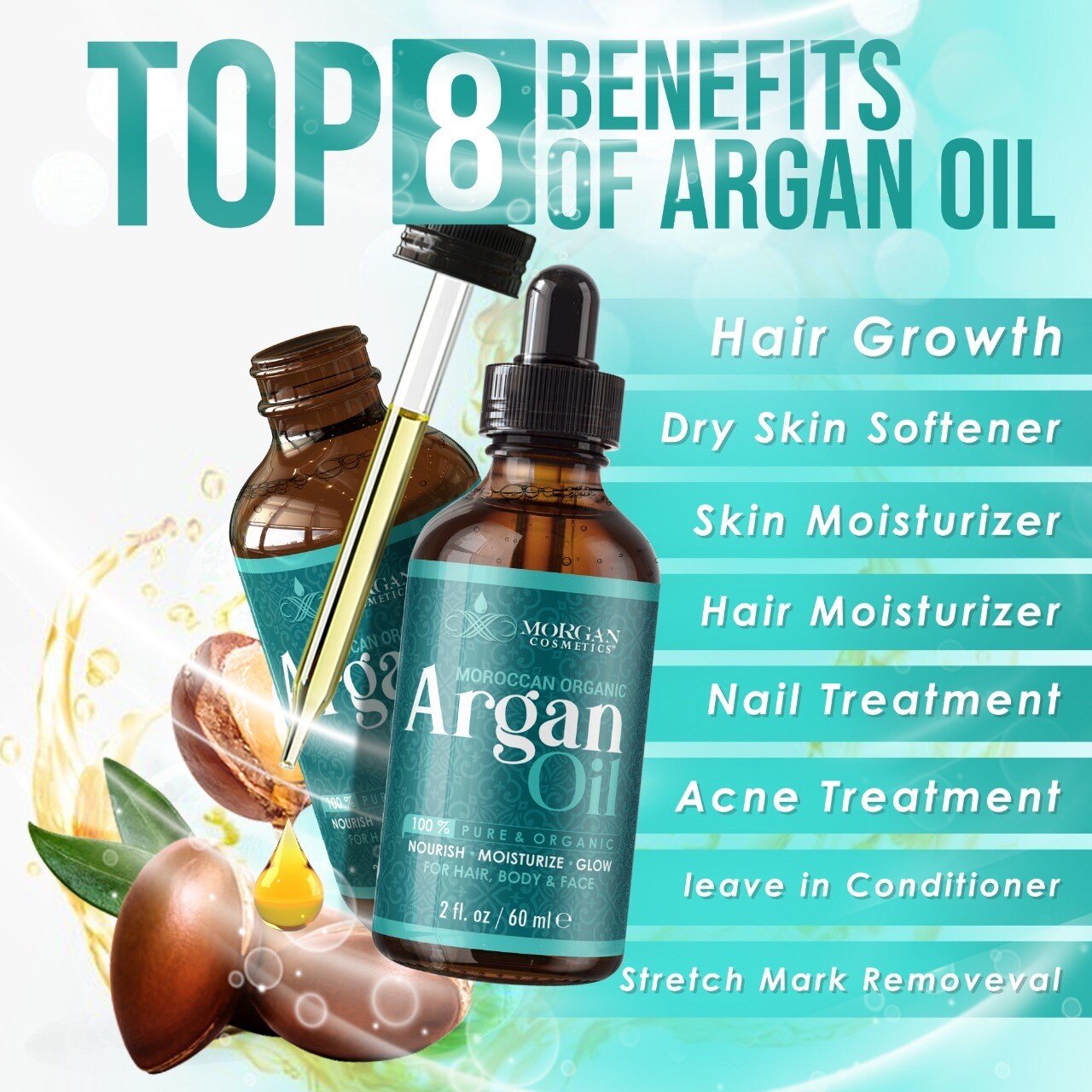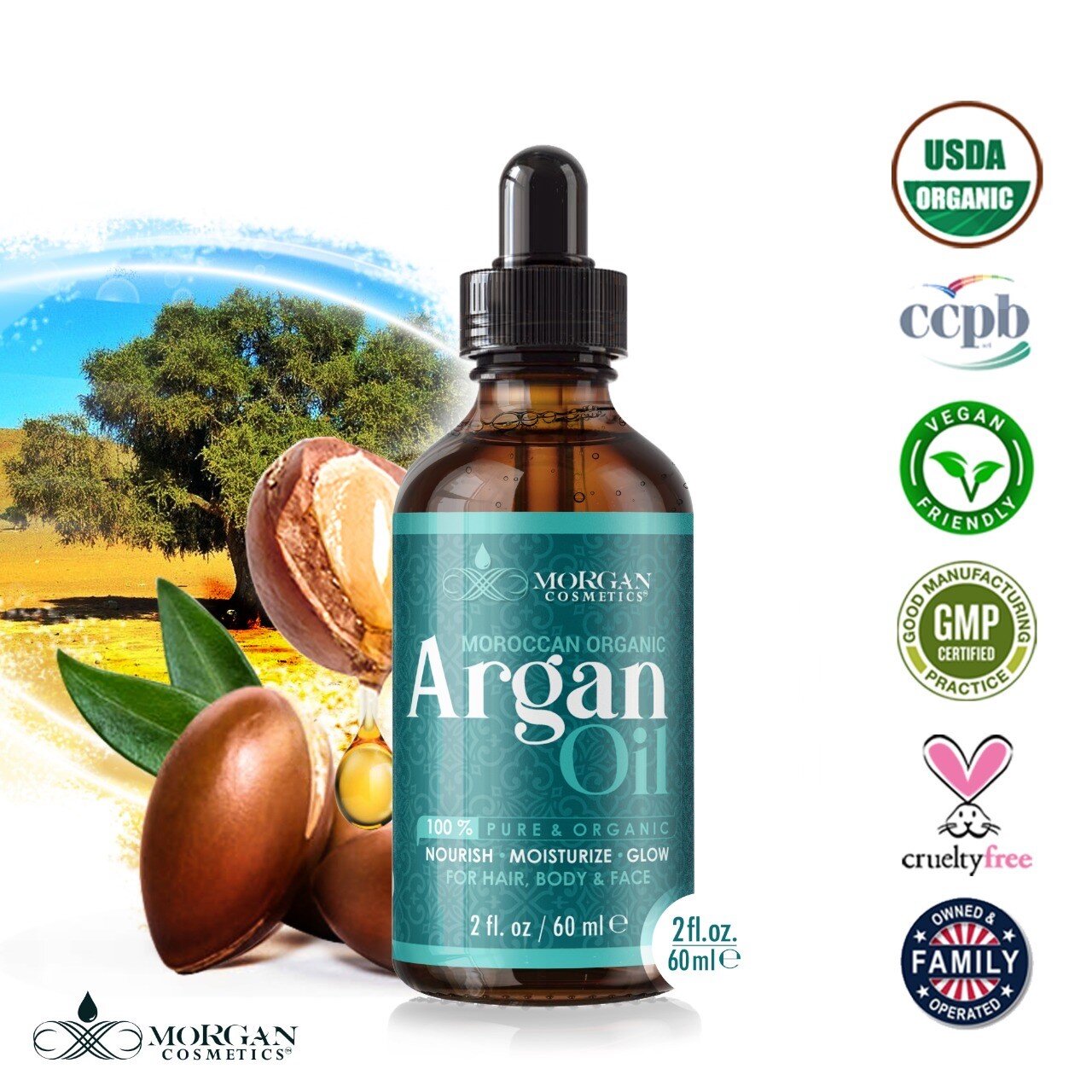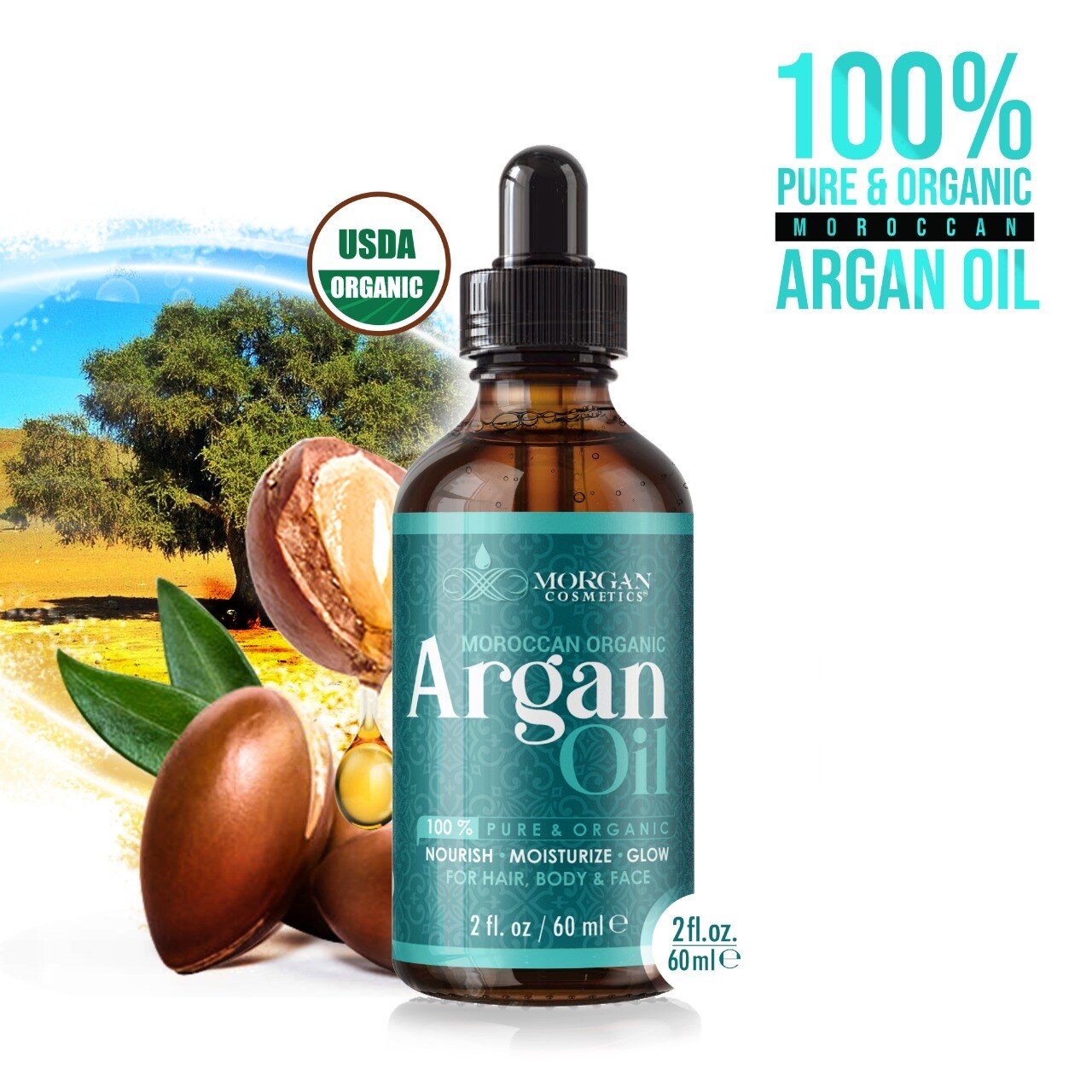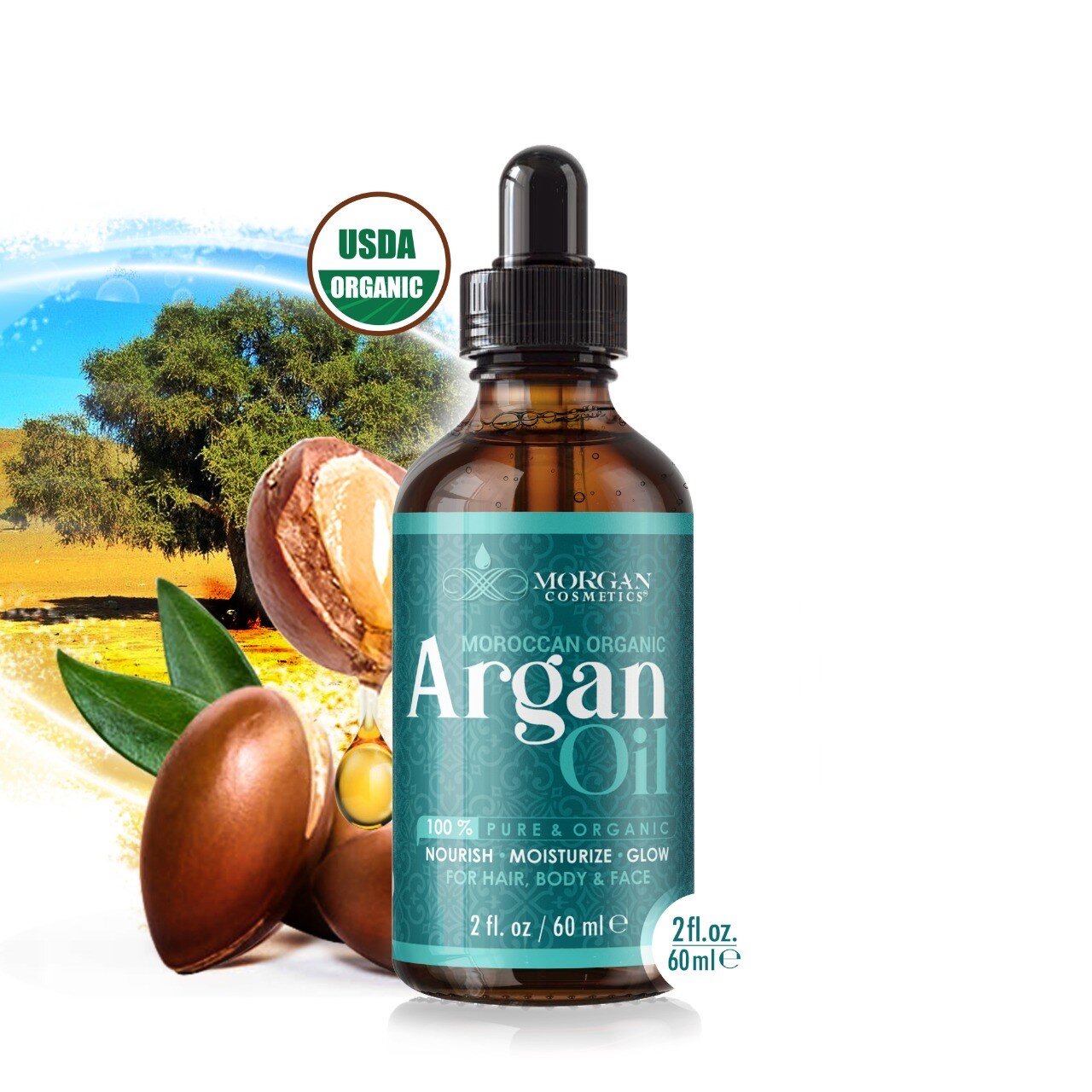 SILKY
I love that this USDA organic and non GMO. The oil is silky and light and absorbs easily into skin and hair. It moisturizes well and is great for softening hair ends and detangling. A+
Low-scented and light. Absorbs fast and good moisturizing properties. Drippy dropper!
If you've ever travelled to Morocco then you know how affordable Argan oil can be and how much of a margin there is on the versions sold in North America. That being said, unless you are travelling to Morocco very often or have relatives there, chances are you will not be able to purchase it from the source on a frequent basis -- which brings us to this made-in-Morocco, packaged-in-the-U.S. version. Its label mentions 100% Argania Spinosa Kernel oil (the scientific name for Argan oil) which is reassuring. It is a bit runnier and low-scented compared to the one I bought in Morocco which was oilier and had a more distinctive nutty scent. I cannot tell if this was done on purpose for the North American market or just that it is less concentrated but nevertheless, it has a smooth, silky texture that absorbs quickly through the skin without leaving a greasy feel. My skin felt immediately softer and less dry with just a couple of drops so its moisturizing properties seem trustworthy. I will need to use it for a few weeks to see if it makes a real difference for my dry skin. I will update this review at that time.
One small annoyance: the dropper drips even when not pressed so as you take it out of the bottle make sure to hold a hand beneath it lest you want it all over the counter or, worse, the floor.
A new favorite! Versatile and effective.
I have been using this Organic Argan Oil by Foxbrim Naturals for about four weeks now. The very first time I opened it and pressed a few drops into my skin, I knew I loved it. It absorbs into my skin so well without leaving skin greasy or sticky. It is light but very moisturizing. It comes with a dropper so you can dispense as much as you want with no waste. I use it on my face daily, after serum or other treatment and before moisturizer, and also on the ends of my hair to keep frizz and split ends at bay. I also use it on my rough and distressed hands that push my wheels all day. I apply a few drops to my hands and rub it in, then sort of seal it in with a shielding lotion. It helps my sore hands so much!
The scent is nice. I don't know much about argan oil, so I don't know what it is supposed to smell like, but it is very light and pleasant. I do like that Foxbrim's products are all cruelty-free.
What I like best about this argan oil is that it is so versatile! It could replace several other products in my regular rotation (except that I love my nightly ablutions!). I can't really think of anything about this product that I don't like.
Great oil
I have been using the you for her Argon oil for some months now...truly an awsome product I work in a cool room environment my skin was always dry, not Any more after my showers at work I apply the Argon oil all over and I re apply throughout the day...great ...things about the oil is that it rubs right into my skin gives me a really nice healthy look ... no messy oily feeling no staining of my cloths.. I really like this product I also.
Don't hesitate, just purchase Its a mirical worker
This by far is the greatest argan oil! Helped get rid of a lot of sun spots ive had. My 15 year old has been using it for her acne and its almost gone. Love using every day as a moisturizer, really beats all the expensive stuff you can buy. Also grew my nails like CRAZY. I love these guys!