Pure Moroccan Rose Water 4 oz
Regular price
Sale price
$19.99 USD
Unit price
per
Sale
Sold out
This pure Rose Water is the hydrosol from distilled Damascus Rose Petals that grow in the Morocco's "Valley of Roses". This pure rose water is excellent for any type of skin including dry or inflamed skin as an astringent and skin toner; it will also help to restore moisture balance and diminish broken capillaries. Rose water is a real natural cleansing and purifying lotion with a unique amazing natural smell that encloses the energy around you, and transmutes it into a lovely, delicate vibration that is conducive to peace and positive thinking, an all-time spiritual cleansing.
Ingredient List:
Rosa Damascena (Rose) Flower Water
Share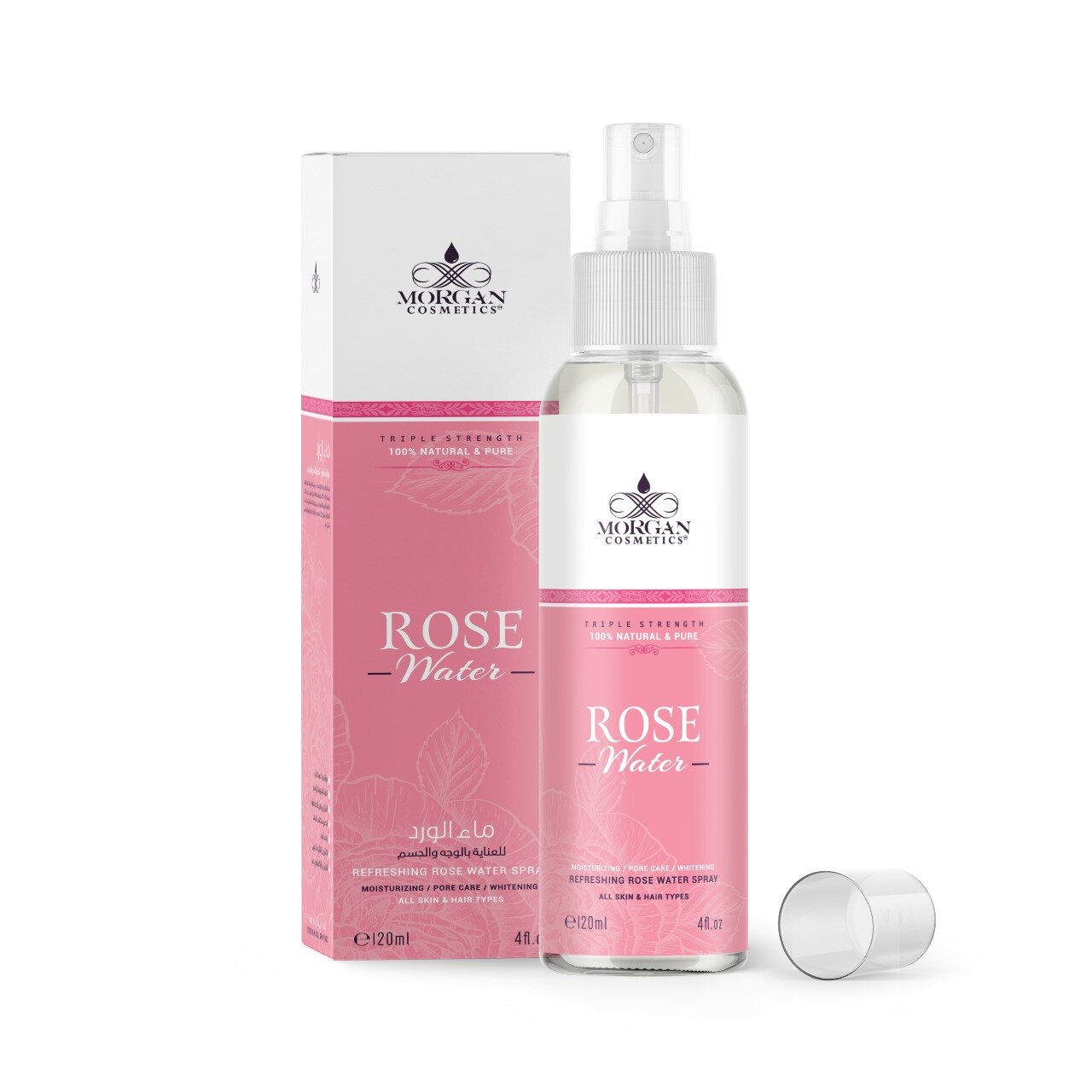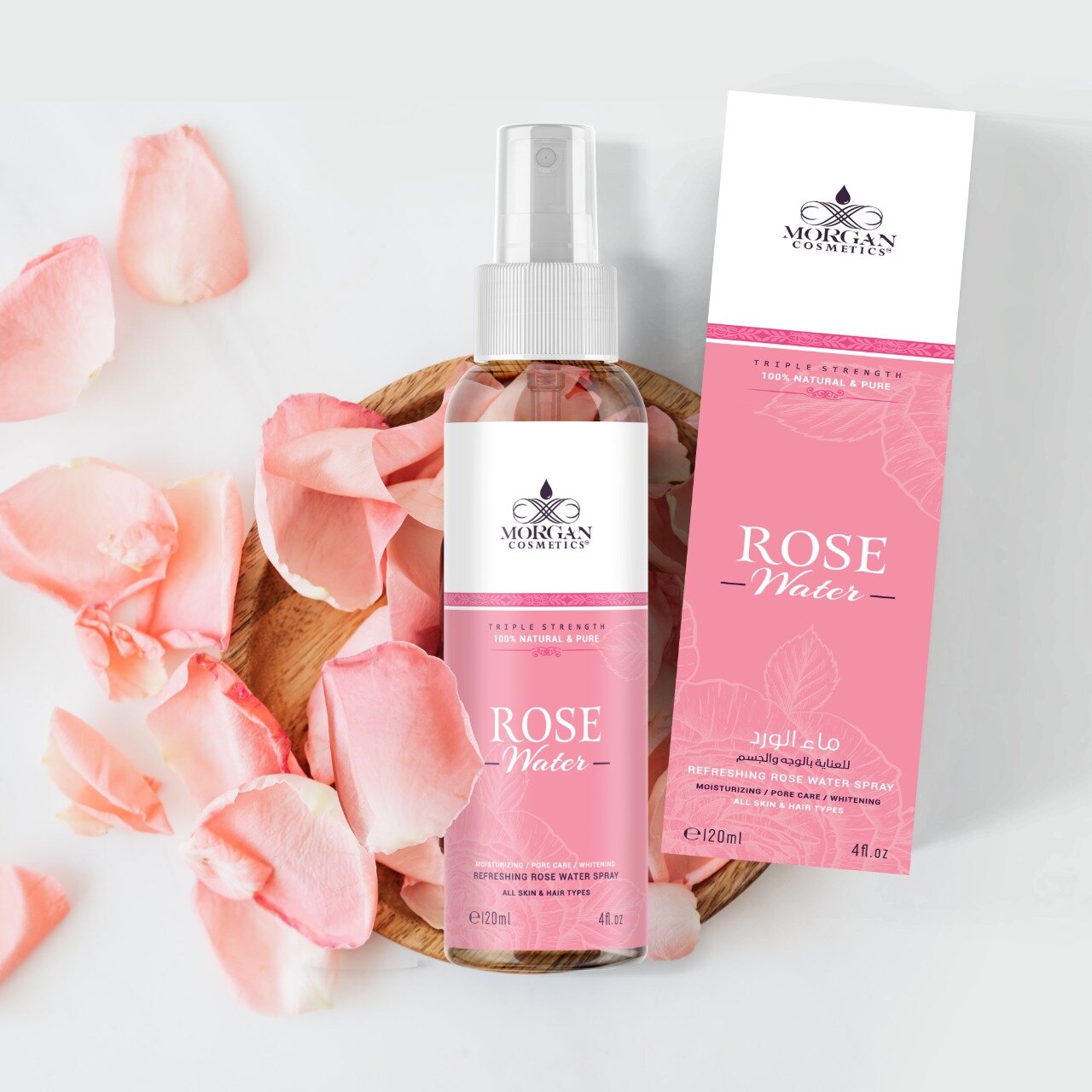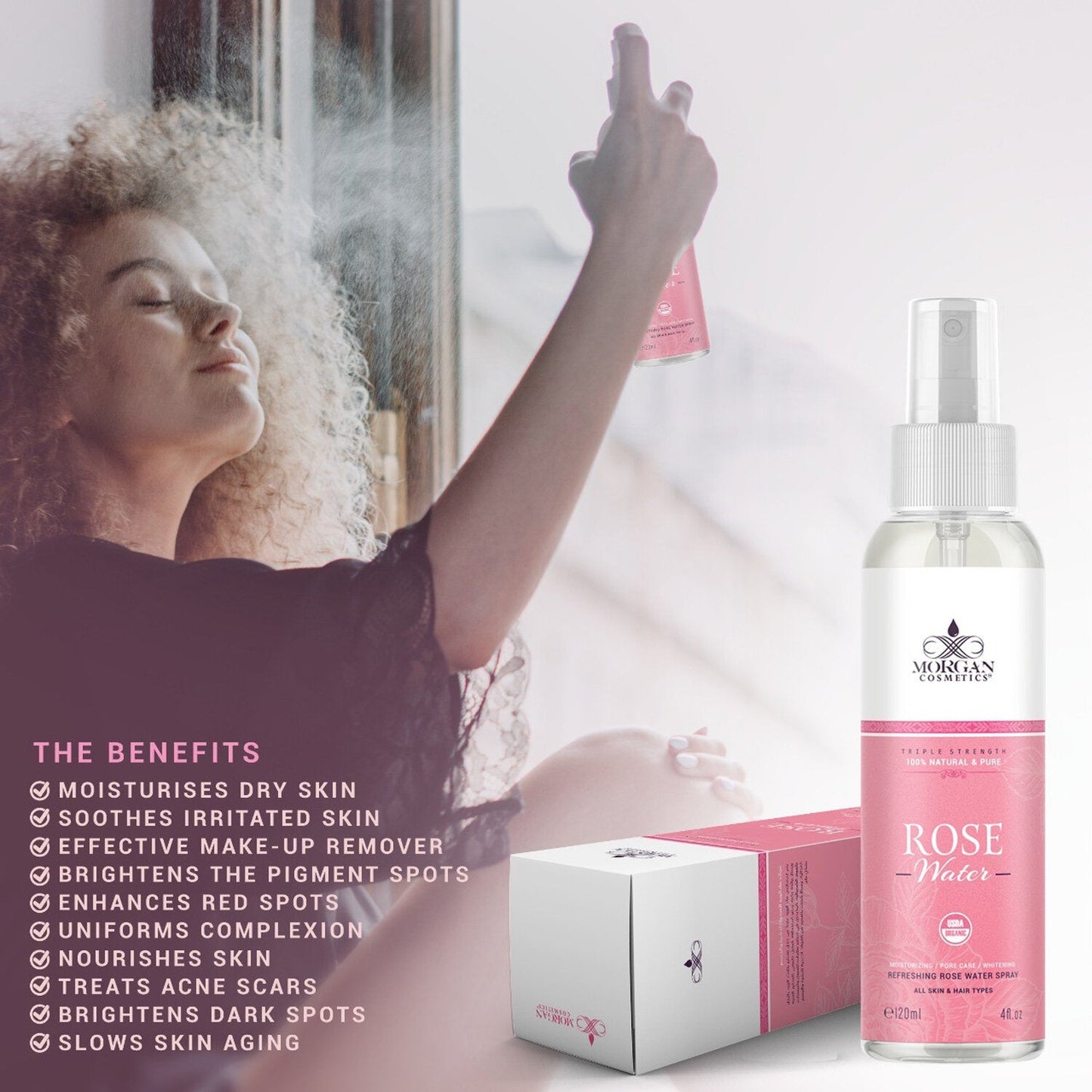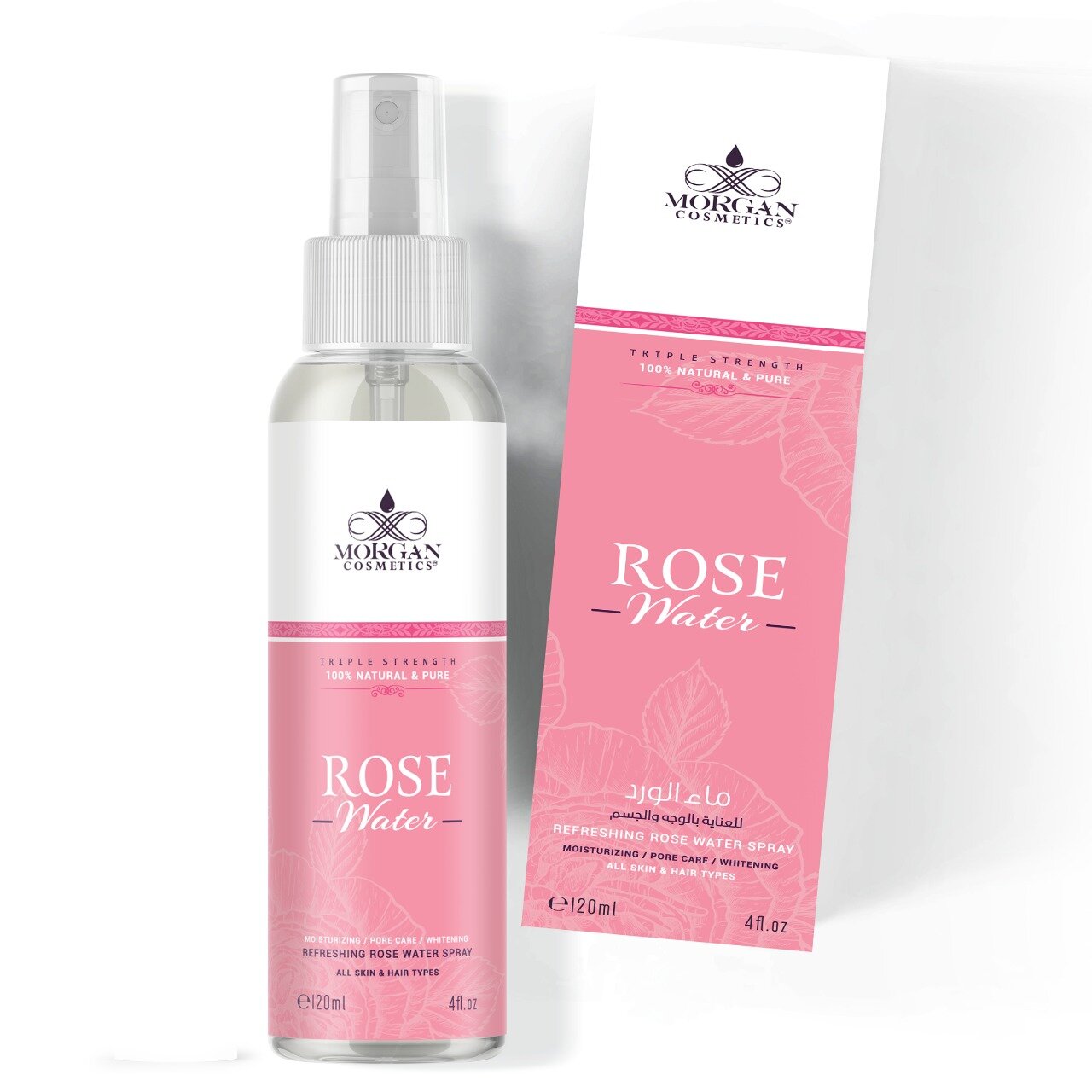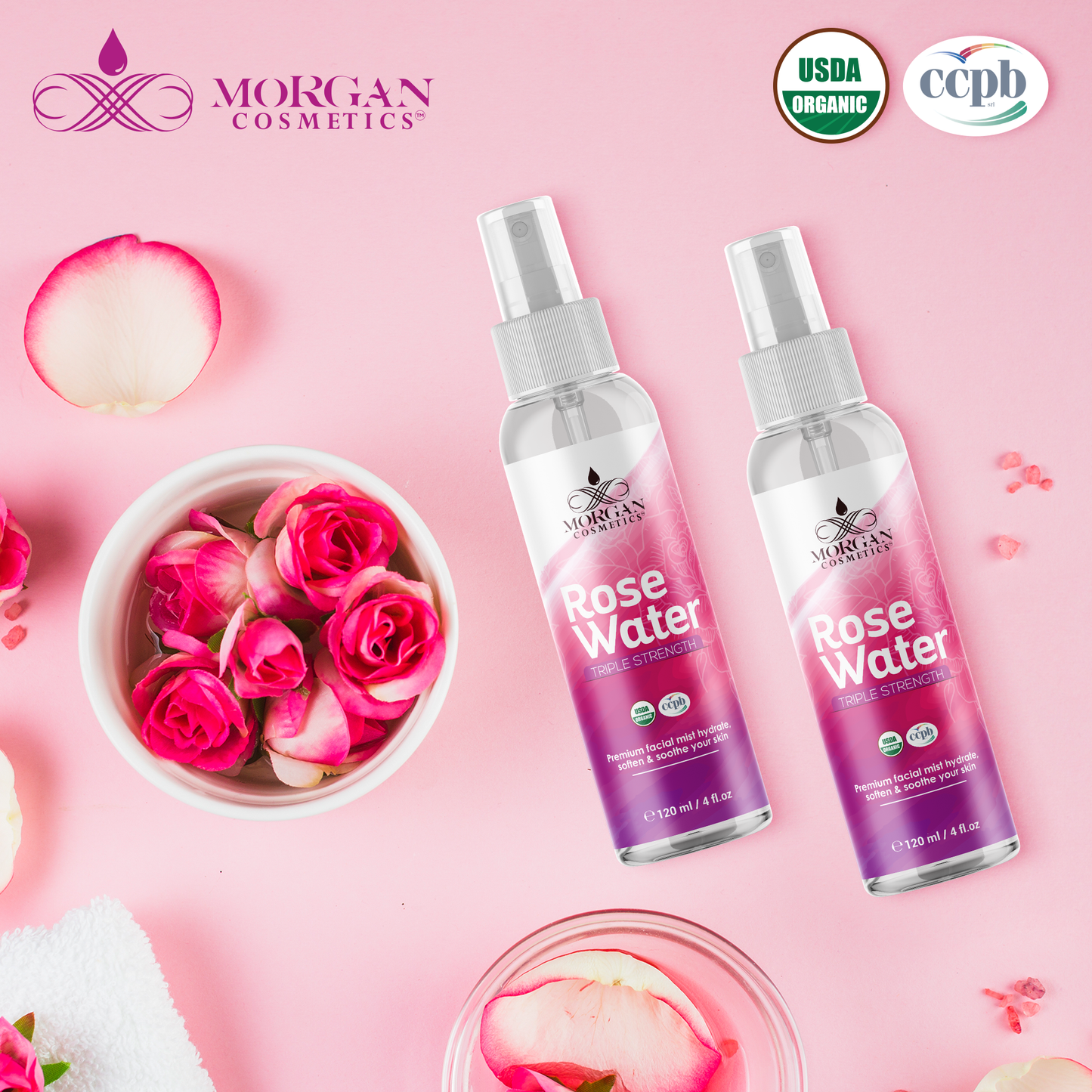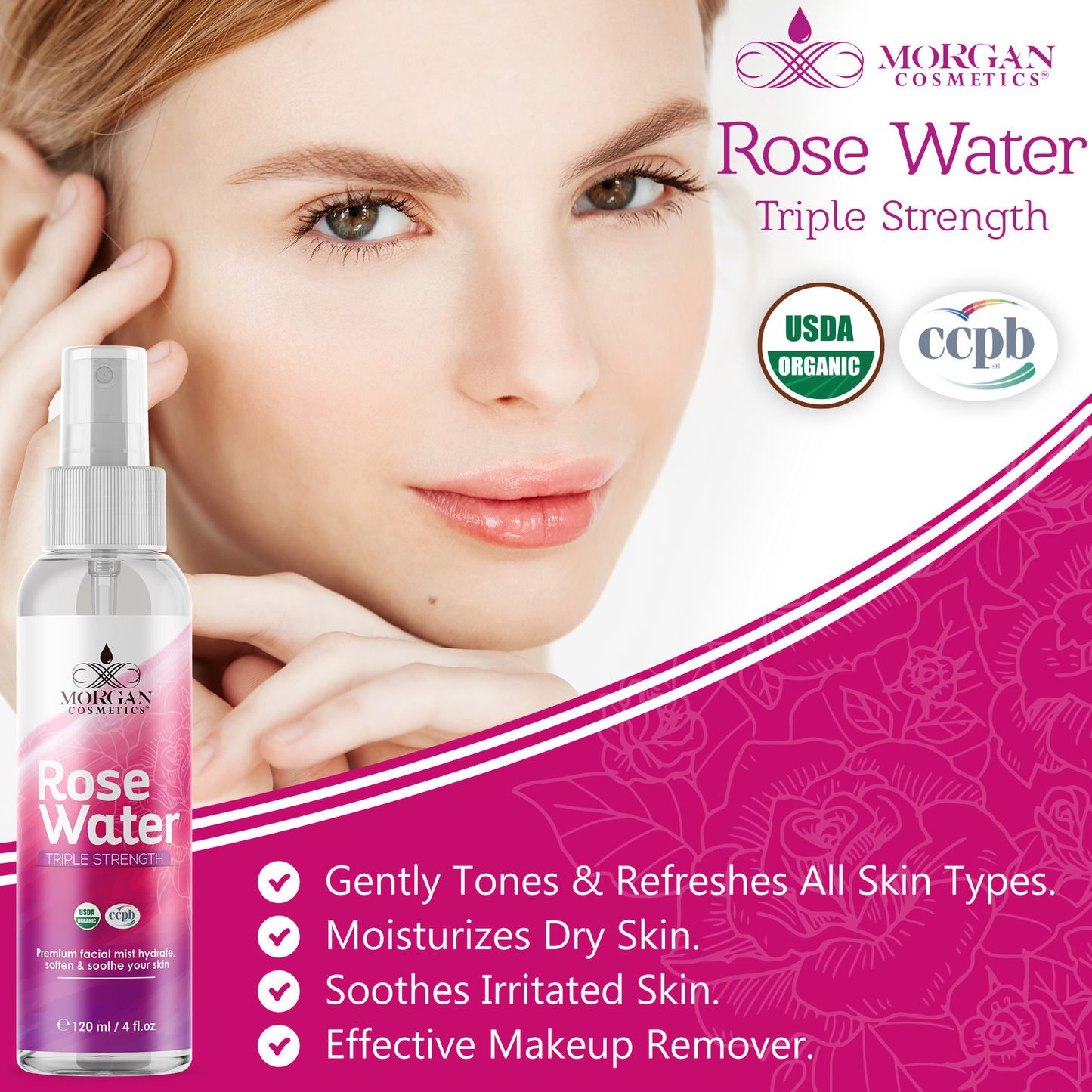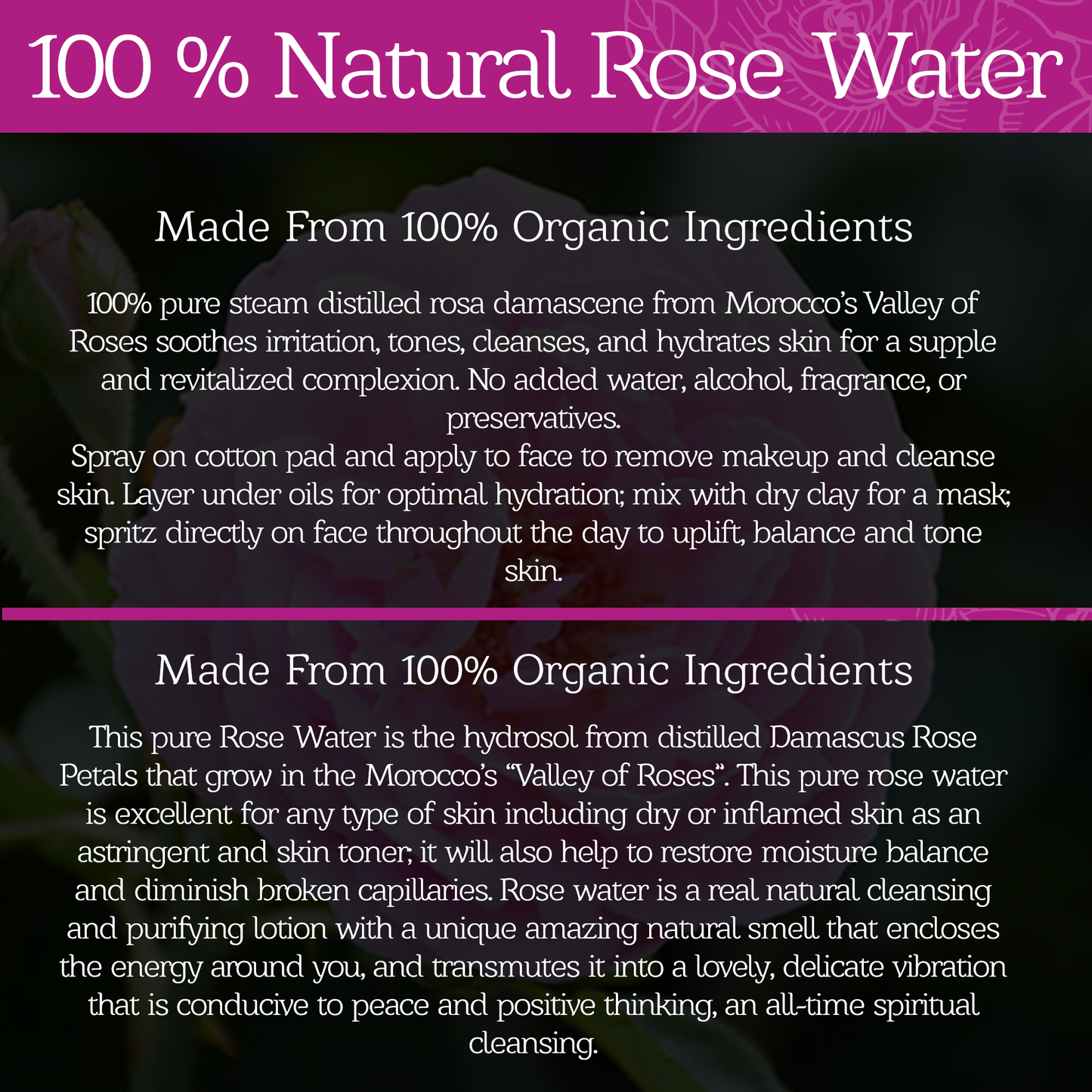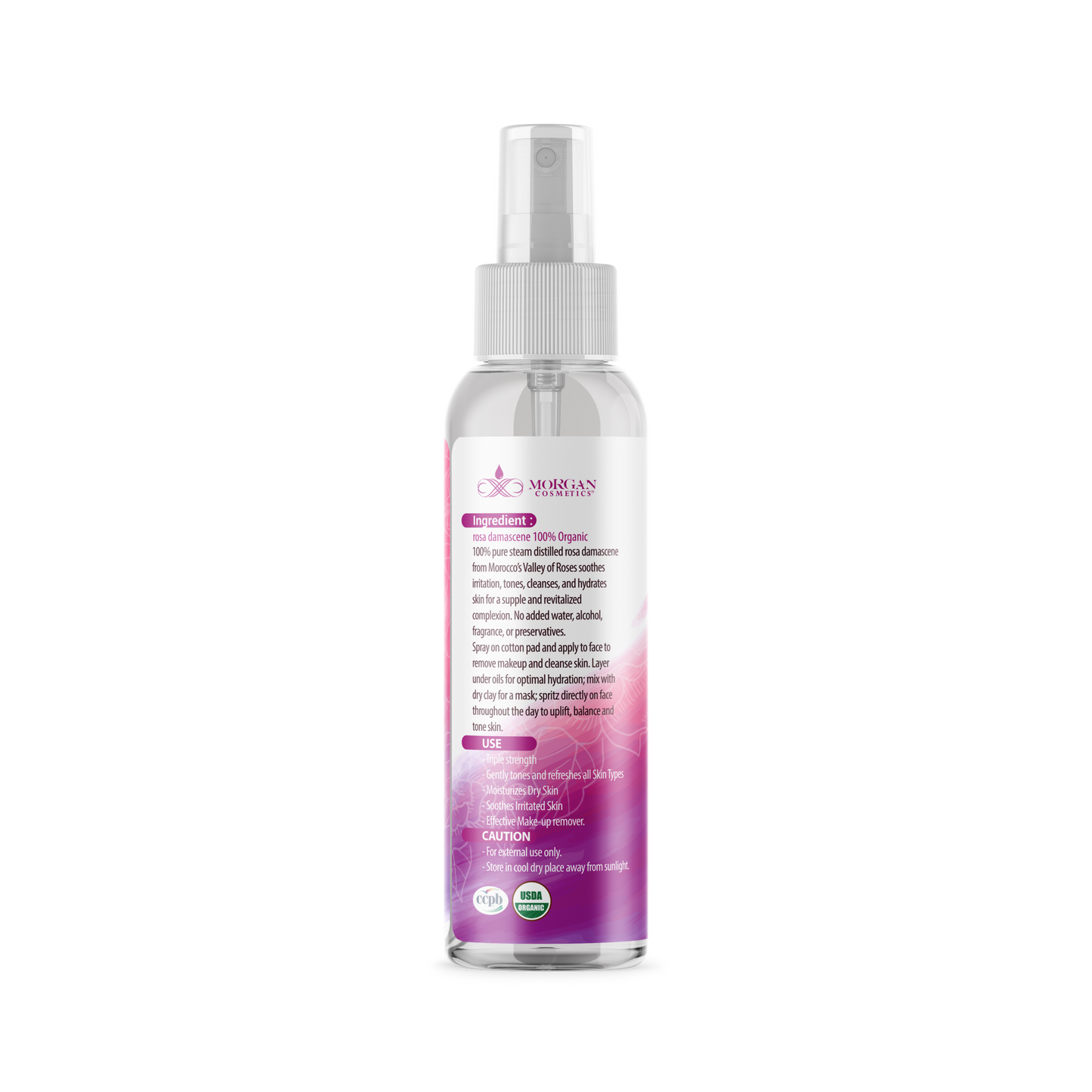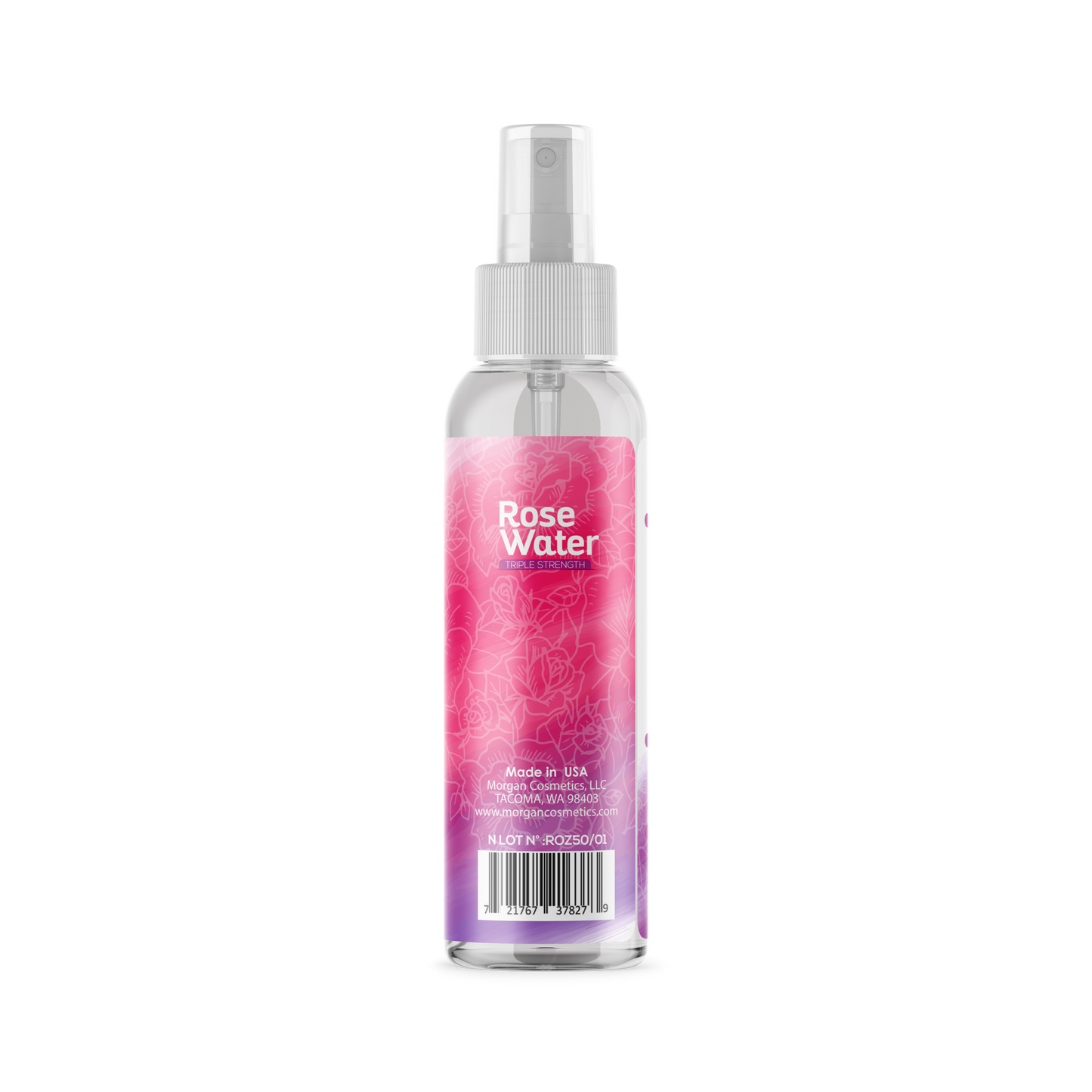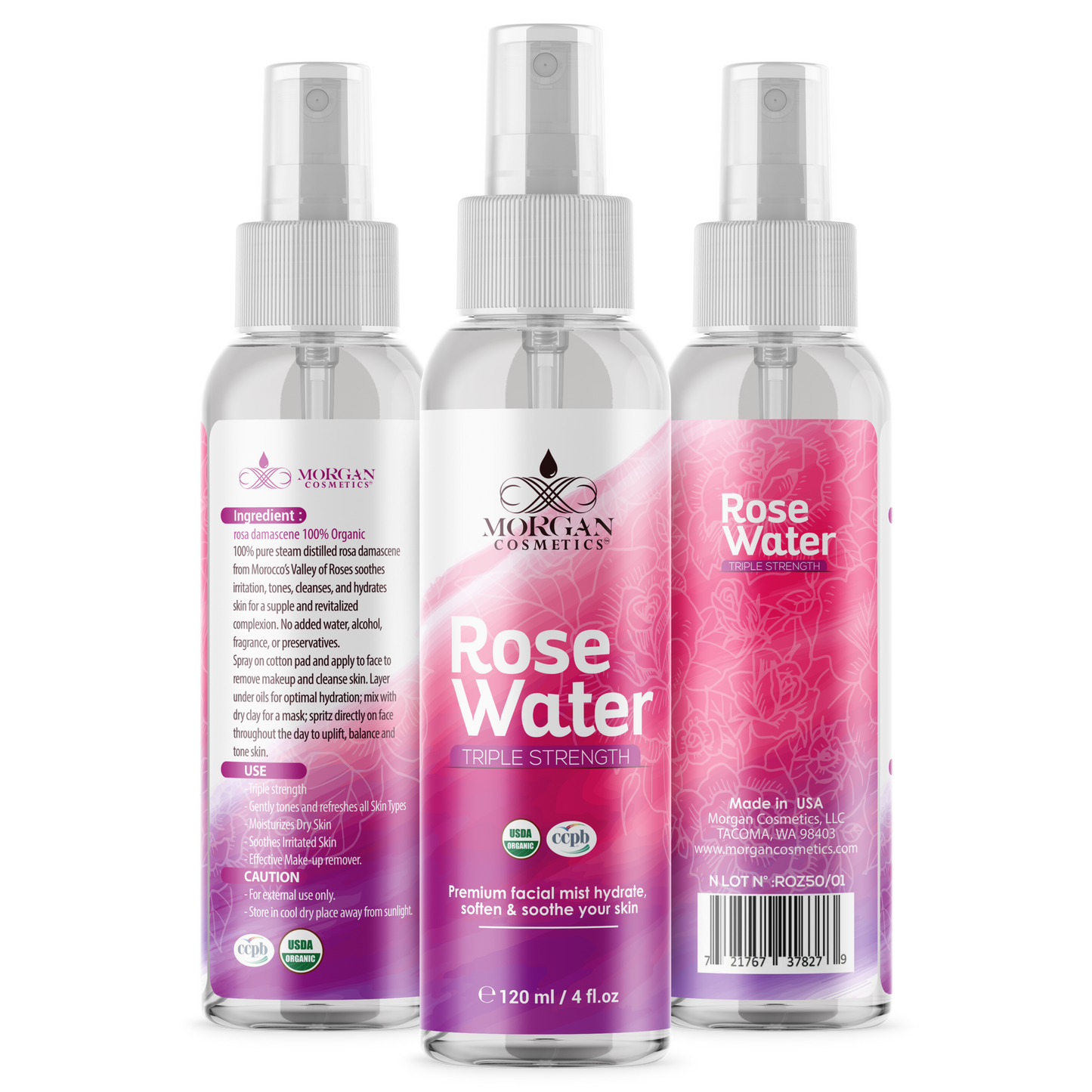 Very concentrated rose water spray! Love it!
I love Rose Water. I have tried so many different brands. and I really like this one from morgan cosmetics because it is super concentrated and a very strong, natural rose scent. It is 100% natural and has no fake perfume. It is also 100% organic which means it is really pure and contains absolutely no preservatives.
It's a nice sized bottle and is easy to throw in a travel bag. I use this on the airplane to help hydrate my face (when I was traveling) and it is great for that. I also use it before bedtime on my face and hair.
It is amazing on my dry, curly hair. It really helps to moisturize and makes my hair smell amazing! I even spray it in my hair during the day when it's starting to get a little dry and frizzy and it instantly mellows out the frizz.
The spray head is quite wide on the bottle so it covers your whole face. In that regard I really like the spray bottle. It did leak just a little bit, but nothing horrible.
Love this rose water so much! Definitely 5-star! 🙏 💕